23/12/2012 Cogan to Llanfabon
Today saw a pre-christmas ride which was meant to be a nice short one up to the Black Cock Inn and home for about 1pm but Colin Edwards had other ideas. With the temperatures resembling more like Autumn and Spring and not Winter there were very few layers on show today and I got a call from Mark at 9.20 to say I am ready and waiting – the first meet time was 9.45 – but it was better than him being a whole hour earlier like before. Mark was very keen and had cycled over from Barry aswell. So off we went and cycled up to Pedal Power to see who would be there and we had 7 fellow cyclists ready and waiting. Colin, Calum, Jon, Wendy, Yvonne, Ken, Claire were looking forward to a ride and I said to Colin any ideas other than the Black Cock. He said he knew a pub with a fire so off we went. Up the Taff Trail and past Nantgarw where we encountered what a flood.

View Cogan to Llanfabon in a larger map
There were two cyclists who were coming the other way who said it was not too bad so I went on through, trying to keep my feet out the water but it kept getting deeper and deeper and deeper. Half way in there was no turning back and with the water up to over half the tyre it was time to pedal harder and get fully submerged. Jon followed me and the rest then could see us over the other side. I said to Jon do you think we should shout not to bother and go back and around but it was too late – they were all in the lake and Wendy tried going the shallow bit and found the deepest bit so ended up walking through it. So on we carried and got to Pontypridd where Wendy purchased some new socks from the market and we carried on looking for this pub. We continued north, through Cilfynydd where I said to Mark, I am not sure where we are going and he replied – I am not sure Colin knows either. We reached a point where we started climbing – and a climb it was, up through a mountain and got to the pub where there was a fire. It was a pleasant pub and a few of the gang ordered some chips in a bowl. They arrived – a large portion with onion rings as well. After sitting indoors for a bit they then went to pay and Calum nearly fainted when finding out the price. The large portion of chips with the onion rings cost £1.80. Bargain – but this place was in the middle of knowhere so may still be in 1970s prices, or because it is surrounded by mountains the potatoes may be cheap from the local farms. So onwards we set, 22 miles in and back towards Cardiff.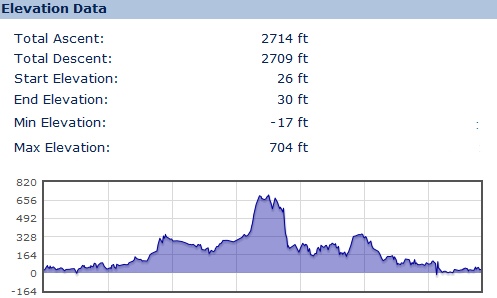 We got Pontypridd and Colin said lets go along the canal back to Cardiff. He found the canal but thinks they built a Sainsburys on his route. So we carried on and there was suddenly no sign of Mark. He had a puncture and got it fixed when he then found out he had another. He was contemplating the train home but there was not enough time for him to walk to the station and they were every 2 hours so leaving Ken and Claire to carry on home we investigated Mark's bike and there was a massive PINCHture in the inner tube – he must have done it when putting it in. His other spare tube was no good – it was 20" and his wheel 26" – get your sizes right Mark, but after it was fixed the British BOURGEDOG carried on. A few miles later and Yvonne had a puncture while on the diversion around the river from earlier, but that was fixed easily with no pinch in the tube – Mark needs to learn a few things. Whilst waiting we noticed that Mark has lost his horn – the one he got in the Secret Santa the night before. Well that was it – no more horn for Mark, he was not going to be feeling horny no longer. We got back on the Trail and carried on where is was getting darker and darker. Just as we came in towards Taffs Well I thought Arthur Scargill had joined the ride but no it was the British BOURGEDOG himself Mark – he was wearing his Great Great Grandfather miners helmet light on his head. We carried on further south where everyone started peeling off and I got back to Cogan to leave Mark carry on towards Barry. I did around 43 miles so Mark would have finished at over 50, a good effort by all. Mark did point one thing out – it was very quiet on the ride without Shelley screaming up the hills. She was sorely missed going up the mountain – but now we know for a pub with cheap chips I think Nick will want us to take a route there soon so she can test it out.